Sanborn Fire Insurance Maps
|
| | |
| --- | --- |
| Are you a Member yet? JOIN NOW to support the Des Moines Rehabbers Club! | |
Sanborn Fire Insurance Maps are a record of buildings between 1884-1950. Sanborn maps show the historic building footprint, accessory structures, lot lines, construction type, exterior cladding, streets, and alleys. Sanborn maps are available online through the State Library of Iowa (you must register for a free library access number/card).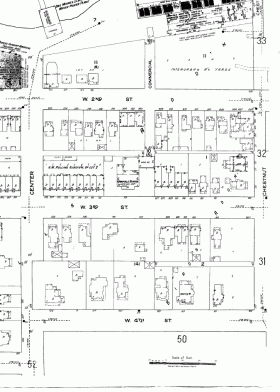 The Sanborn maps were created to aid in setting fire insurance policies. Today they serve as one of the best historical records of physical development in many cities and towns. Some of the information shown on the Sanborn maps includes:
Street addresses and street names
Building footprints
Porches
Construction type
Accessory buildings
Alleys
Lot lines
In Des Moines, the main Sanborn updates available online are 1884, 1891 1901, and 1920 (with updates through 1950). The maps chart the city's development over time – as new areas incorporated they were added to the maps, so earlier versions may not show all areas. The 1901 map, for example, only shows a small portion of today's Drake neighborhood.
Online access to the Sanborn maps is available through the State Library of Iowa (free library card required).  To look up an address using the website:
Open http://www.statelibraryofiowa.org/services/online-resources/resources/sanborn-login in your web browser.
Log in by entering your State Library of Iowa card number.
Select State (IA), City (Des Moines), and Year (start with the earliest for your neighborhood)
Click on the "Index" page thumbnail to locate your address of interest (zoom in and pan as necessary)
Note the page number of the address range that contains your property and go back the the main Sanborn thumbnail window (you can close the window with the index page if you want).
Click on the appropriate page thumbnail (opens in a new window).
Pan and zoom until you find your house.  Note that sometimes street names and addresses change over time.